Dry Cell Batteries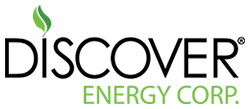 Battery Components stocks Discover Energy Dry Cell Monobloc batteries. These monobloc batteries have been manufactured to extremely high standards, providing exceptional durability & reliability. These maintenance-free monobloc traction batteries have been designed to provide excellent run time, and outstanding cycle life in high intensity discharging applications, with repetitive discharging. This ensures the Discover EV series is second to none and guarantees users are satisfied with the flawless functionality of the Discover dry cell monobloc batteries.
These monobloc traction dry cell batteries can be used in conjunction with the following applications:
- Electric vehicles
- Aerial work platforms
- Floor machines
- Material handling machines
- Marine & RV vehicles
- Renewable energy applications
- Transportation vehicles
There are no products matching the selection.